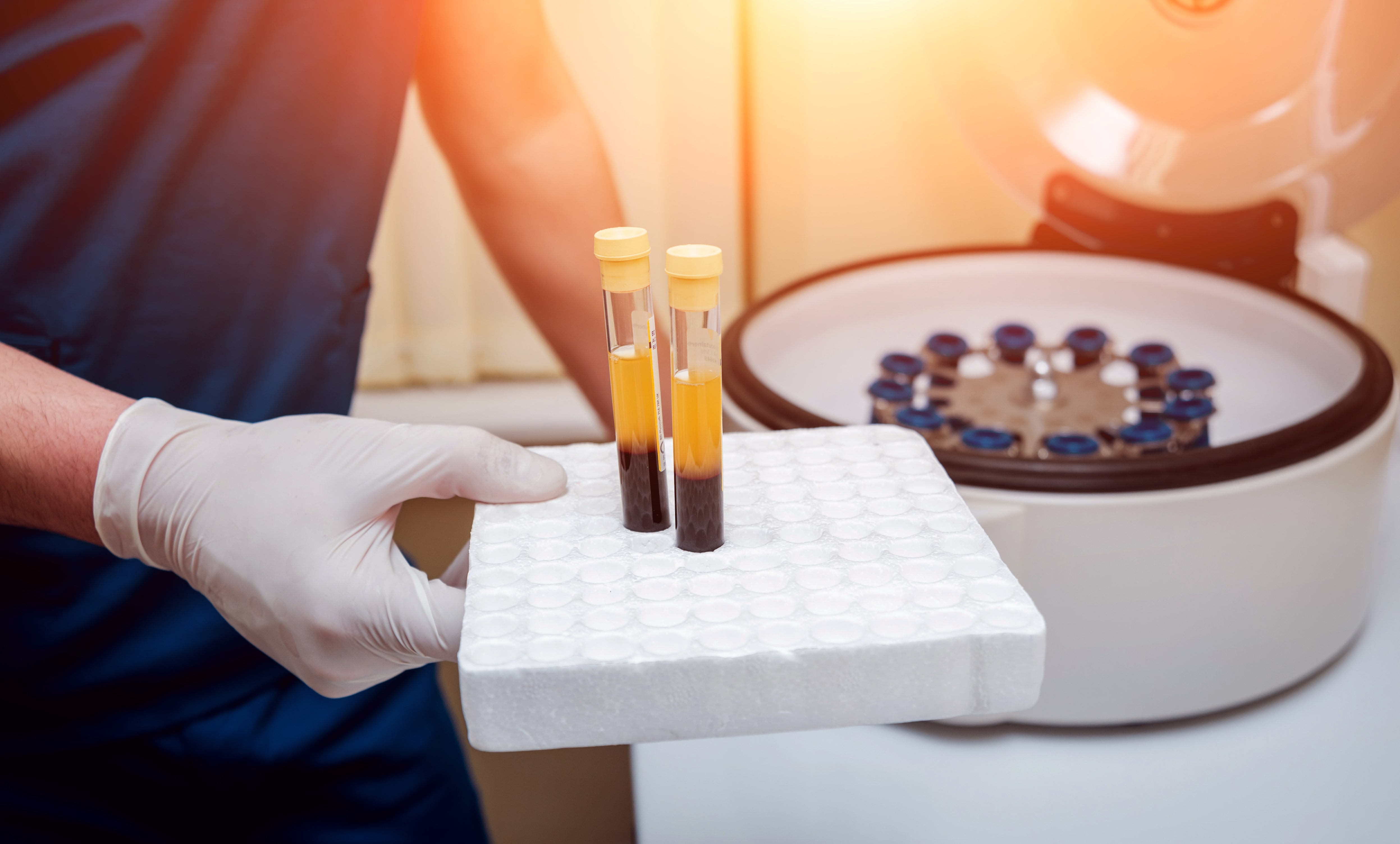 At Paul Chon, DDS, we utilize every resource to make sure our patients get the best care possible. One of the cutting-edge healing and tissue regeneration techniques we offer our patients is platelet-rich plasma (PRP) and platelet-rich fibrin (PRF).
These innovative treatments can help your body recover faster from oral surgeries and reduce post-surgical discomfort. PRP and PRF have been widely used in the world of professional sports in recent years, and now we are pleased to offer its advantages to you.
With PRP and PRF treatments, a patient's own blood is used to enhance the healing process. This means faster recovery time and more efficient surgical treatments. This option is especially helpful for older patients and those who may have medical conditions that affect their immune and regenerative functions.
PRP and PRF give patients a way to maximize their own body's natural healing abilities. The platelets come from one's own blood, so there is no need for a donor or outside source. No questionable or untested foreign substances are used, since the platelets come from your own blood cells.
PRP and PRF are often used with:
Tooth extractions
Bone grafting and sinus augmentation
Ridge splitting
Dental implant placement
How it Works – PRP
Platelets are the disc shaped cells that account for the red color of human blood. They play a major role in clotting and tissue regeneration. When a patient is planning a surgical treatment with Dr. Paul, we will take blood from the arm and run it through a centrifuge. This process results in a platelet-rich concentration of plasma cells and growth factors.
During your surgical procedure, Dr. Paul will add your PRP directly at the site, to encourage tissues to regenerate at a faster rate and with greater efficiency. PRP is often mixed with bone particles to ensure more predictable results with bone grafting.
How it Works – PRF
PRF is similar to PRP, only it goes a step further. Instead of injecting the plasma at the site of healing, the concentration of healing factors is embedded into a fibrin matrix (membrane). This helps the plasma stay in the right place and continue to support healing for a longer period of time.
PRF is used as an alternative to collagen and is frequently used in bone grafting, implant surgery, ridge splitting and socket retention after tooth extractions.
Faster Tissue Regeneration and More Predictable Treatments
Dr. Paul Chon aims to give you every advantage when it comes to life-changing treatments like dental implants. PRP and PRF can go a long way to ensuring the success of your bone grafting and dental implant surgery. By choosing this service, you give yourself the benefit of faster bone and tissue regeneration and a speedier path to your dental implant restoration.
Call Paul Chon, DDS to learn more about PRP and PRF treatments. We will be happy to answer all your questions and help you determine whether this service is right for you. Call us at 714-545-0453 or request an appointment online with Dr. Paul.